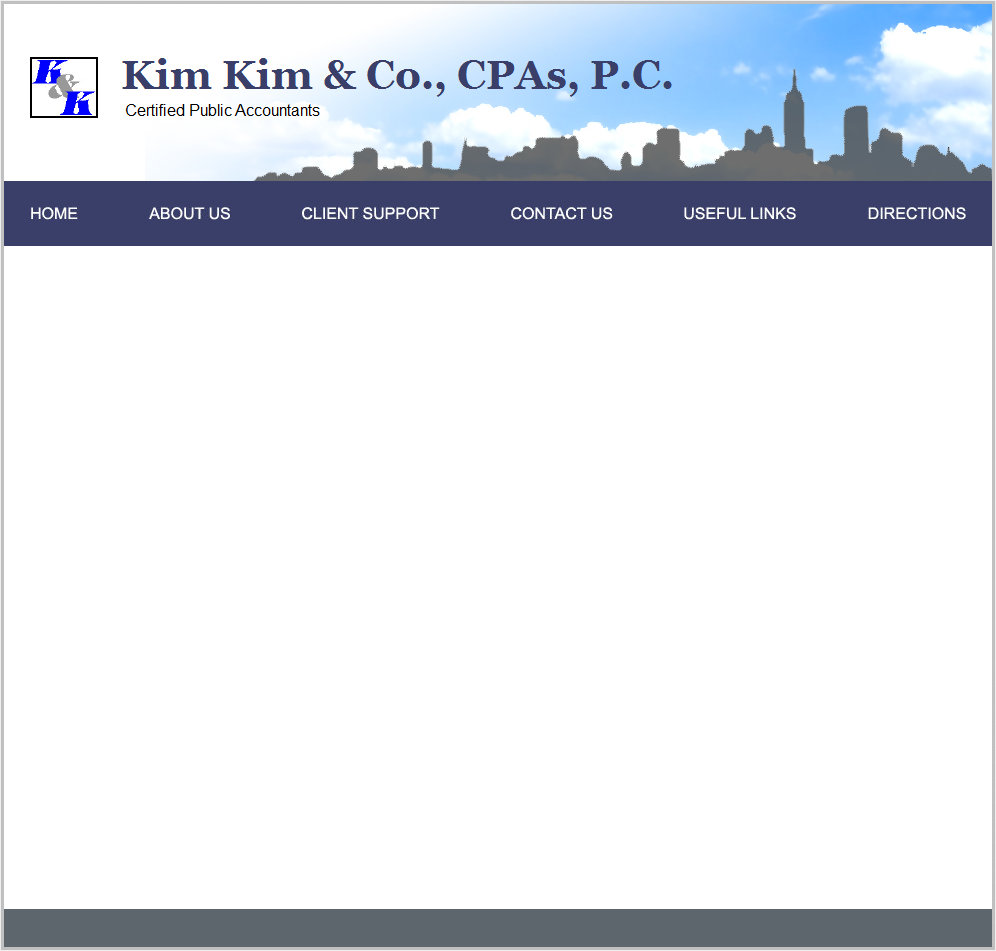 Kim Kim & Co., CPAs, P.C. is a public accounting firm located in the heart of Manhattan in New York City. Founded in 1988 by our senior partner, James W. Kim, CPA, our firm has always put quality of service at the forefront of our priorities. Our firm is currently managed by two partners, James W. Kim, CPA and Jacqueline K. Kim, CPA. Both partners are Certified Public Accountants licensed by the State of New York and also hold Masters of Business Administration (MBA) degrees
Being situated in central Manhattan, our clientele consists largely of businesses located in and around the Greater New York Metropolitan. A substantial number of these clients are New York branch offices of national or international organizations. We have long enjoyed successful and cordial relationships with our clients. As a result, our client turnover rate is amongst the lowest we know of in our industry.
We firmly believe that we are uniquely qualified to deal with taxation, regulatory, and other issues that businesses face while operating in New York's complex and sometimes overwhelming environment. Our firm heavily invests in the existing and emerging computer and Internet technologies. We manage these new innovations internally to avoid reliance on outside sources and to protect critical information. All members of our firm are also fully bi-lingual in English and Korean.
In our firm, theories and implementations go hand-in-hand. Whether your business needs help with tax and regulatory compliance or with tax audits by various tax authorities, talk to us. If you just want advices on business strategies and financial planning issues, talk to us. If you need a new computerized accounting or information system, talk to us. The business world is constantly changing. To survive and thrive in the evolving economy, your business needs to innovate and adapt. Choose us as your partner in your journey. We will prosper together.